June 14, 2016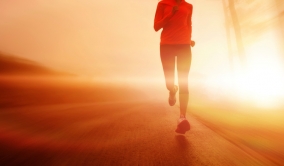 HOTEL DIVA IS HAPPY TO WELCOME VISITORS WHO COME FOR TOP EVENTS IN SAN FRANCISCO LIKE THE SAN FRANCISCO MARATHON.
Date: June 14, 2016
San Francisco Marathon
July 31, 2016
Both world-class runners and those running in their first organized race will head to the City for the San Francisco Marathon – a popular San Francisco Event that has taken place since 1977.
Runners will come from around the world to participate in the race. More than 26,000 runners will take part and an impressive 80,000 spectators will line the route to cheer the runners on to the finish line. The full marathon is not the only race. A total of 5 races will be held during the San Francisco Marathon weekend.
Full Marathon

2 Half Marathons

5K
Ultramarathon
Registration is now open, and some of the races will sell out in advance. For that reason, you should register now if you plan to run in this fun San Francisco Event. While many cities host marathons, few can offer a scenic route to challenge the beauty of what you'll enjoy during the San Francisco Marathon.
You'll run over the Golden Gate Bridge, past the colorful "painted lady" homes, and along the shore. The incredible Bay Area weather will only add to the experience. You can register as an individual or as part of a team.
The Marathon takes place on July 31st, but the entire weekend is dedicated to race events, including a Race Expo held at the Fort Mason Center at 2 Marina Boulevard. The Race Expo includes vendors showing a number of products that will help you train. You'll also find information about living a healthy lifestyle, and much more. Another highlight of this San Francisco Event is the Finish Line Festival. Here participants can celebrate at the Embarcadero Beer Garden and relax after the race.
If you're coming from out of town for the San Francisco Marathon, treat yourself to a stay at the luxurious Hotel Diva. Relax in one of the City's most beautiful Guest Rooms or Guest Suites and be treated like a VIP by our world-class staff. Once you stay at our San Francisco Hotel, Hotel Diva will become the only place you'll want to stay when you come to the Bay Area.
Whether you're coming for the San Francisco Marathon or another Event in San Francisco, a stay at Hotel Diva is always the right choice. Take a look at our very well-appointed Guest Rooms and then make your reservations online or by calling 415.885.0200.