February 15, 2017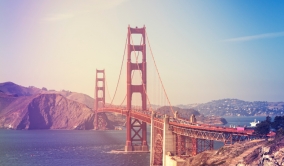 HOTEL DIVA'S CURRENT SPECIAL OFFERS INCLUDE SOMETHING FOR THE VISITOR WHO WANTS TO SEE TOP SAN FRANCISCO ATTRACTIONS.
Date: February 15, 2017
When you visit our beautiful city, you'll find that there are many San Francisco Attractions on your can't-miss list. One way to check off a few of them is by choosing one of our most popular Special Offers: the Sightseeing Package.
In addition to luxurious Accommodations at the celebrated Hotel Diva, every registered guest will be given a ticket for an exciting tour that includes stops at many of the top local Attractions. Your tour will take place on an open-air bus, so you'll be able to enjoy the lovely Bay weather as you get to know a bit about the city. The tour, which is a value of $52.99, includes stops at:
If you're not sure where to start when it comes to San Francisco Attractions, this is the perfect package for you! You won't have to go far to begin the tour as it begins just a few steps from the Hotel. The tour is sure to be a highlight of your stay.
The Sightseeing Package is one of many current Special Offers at Hotel Diva. Other offers include:
Breakfast Package

Parking Package

California Resident

AAA Package

Special Group Rates
As you plan your visit, be sure to check back to see the full list of our current offers. Hotel Diva is ideally located near top San Francisco Attractions, Dining, and Shopping. Whether you're coming for business or pleasure, you'll find our location to be near everything you need.
The Sightseeing Package is great for couples, families, or a girl's weekend getaway. If you'd like to learn about these and other top sites to see near Hotel Diva then visit our San Francisco Attractions Guide. If you've been thinking about a trip to the Bay Area then now is the perfect time! You can make reservations online or by calling 415.885.0200.