July 18, 2016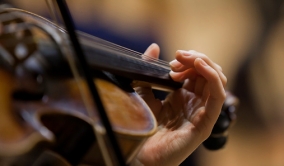 THESE AUGUST EVENTS IN SAN FRANCISCO OFFER FUN OPTIONS FOR VISITORS LOOKING FOR SAN FRANCISCO THINGS TO DO.
Date: July 18, 2016
August visitors to Hotel Diva will find a number of Events in San Francisco. If you're looking for San Francisco Things to Do then consider attending one of these popular Events. Our helpful Concierge will be happy to tell you about other Events that are taking place during your stay at our ideally-located San Francisco Hotel.
American Bach Soloists Festival
August 5 through August 14, 2016
San Francisco Conservatory of Music | 50 Oak Street San Francisco, CA 94102
This Event in San Francisco will feature the music of Baroque Italy. Lovers of classical music can enjoy a number of concerts along with classes and interesting lectures on a variety of topics. Tickets are available on the Event website.
Nihonmachi Street Fair
August 6 through August 7, 2016
Japantown
There were once many Japantowns throughout the U.S., but San Francisco's Japantown is the only one that remains. The Nihonmachi Street Fair is a celebration of Japanese culture. The Event in San Francisco features Asian food and crafts as well as fun Activities for the kids and much more.
Eat Drink San Francisco
August 25 through August 28, 2016
Fort Mason
The Signature Grand Tasting is the best way to experience this Event in San Francisco. This is one of the top food, wine, and spirit Events in the city. You'll enjoy unlimited tastings of beer, wine, cocktails, and food from the best local chefs. If you'll be staying at our San Francisco Hotel in August then add attending this Event to your list of San Francisco Things to Do.
Outside Lands
August 5 through August 7, 2016
Golden Gate Park
When you're looking for San Francisco Things to Do, what could be better than an Event that combines craft beer, live music, and a variety of art? Outside Lands is an annual Event in San Francisco that welcomes well-known performers including Duran Duran, Radiohead, Lana Del Rey, Lionel Richie, and many others. Sample craft beer and enjoy delicious food as you listen to the music at Outside Lands.
San Francisco Street Food Festival
August 15 through August 16, 2016
Forest City's Pier 70
There was a time when "street food" meant pretzels and greasy hot dogs. Thankfully, those days are long gone, and this Event in San Francisco is a wonderful reminder of that. The San Francisco Street Food Festival features the very best street food vendors from around the city. Sure, you'll find burgers and fries, but you can also feast on bento boxes, street tacos, and dozens more choices. More than 100 vendors are participating in this Event. Come hungry!
Planning a visit? View our current list of Special Offers and then make your reservations online or by calling 415.885.0200.