April 20, 2016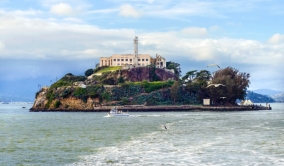 IF YOU'VE NEVER BEEN TO SAN FRANCISCO THEN THERE ARE 5 GOOD REASONS TO BOOK YOUR STAY AT HOTEL DIVA – OUR IDEALLY-LOCATED HOTEL IN SAN FRANCISCO.
Date: April 20, 2016
If you have long considered planning a visit to San Francisco then our advice is to wait no longer! This City has much to offer in the way of Dining, Shopping, San Francisco Attractions, and more. Our Hotel in San Francisco welcomes visitors from around the world who come to enjoy all the best this historic City has to offer. Still aren't convinced? Here are 5 reasons to visit San Francisco.
The Weather
No matter what time of the year that you plan a stay at our Hotel in San Francisco you will find beautiful weather that is perfect for spending time outdoors. It's not as hot as it is in other nearby locales, so you can enjoy your time outdoors in comfort. The average high temperature is between 57 and 70 degrees. Come in winter, spring, summer, or fall, and take advantage of our year-round fabulous weather!
The Food
The food in San Francisco offers something to suit every taste. Whether you want some of the best Mexican food you've ever had or desire to indulge in a fine French dining experience, you'll find San Francisco Restaurants that fit the bill. Visit our San Francisco Restaurant Guide to read about some of the many dining spots located near Hotel Diva.
The San Francisco Attractions
Many San Francisco Attractions are located within a short distance of our Hotel in San Francisco. Some of the most popular are Alcatraz Island, Pier 39, the Golden Gate Bridge, Golden Gate Park, Haight-Ashbury, Chinatown, and Fisherman's Wharf. These are just a few of the Attractions that you may want to add to your itinerary during your stay at our Hotel in San Francisco.
The Shopping
High-end shopping, bargains galore, and antique treasures are what shoppers can find in our beautiful City. Hotel Diva is located near all the best Union Square Shopping. This is one of the largest Shopping neighborhoods in the country, and you'll find your favorite national retailers along with charming, locally-owned boutiques. Many other Shopping destinations are located a short distance from our Hotel in San Francisco.
The Outdoor Activities
That fabulous weather mentioned above makes enjoying all the outdoor Activities that much more fun. Go biking or hiking over the Golden Gate Bridge or on the one the popular trails such as Twin Peaks. Spending time at the beach, exploring the City's parks, and attending outdoor concerts are a few of the other outdoor Activities in San Francisco that you won't want to miss during your next stay at Hotel Diva.
Don't wait any longer to plan your stay at our beautiful Hotel in San Francisco. View our very well-appointed Guest Rooms then make your reservations online or call 415.885.0200.